TEELING TEASERS
Outline Unknown TEELING descendants tree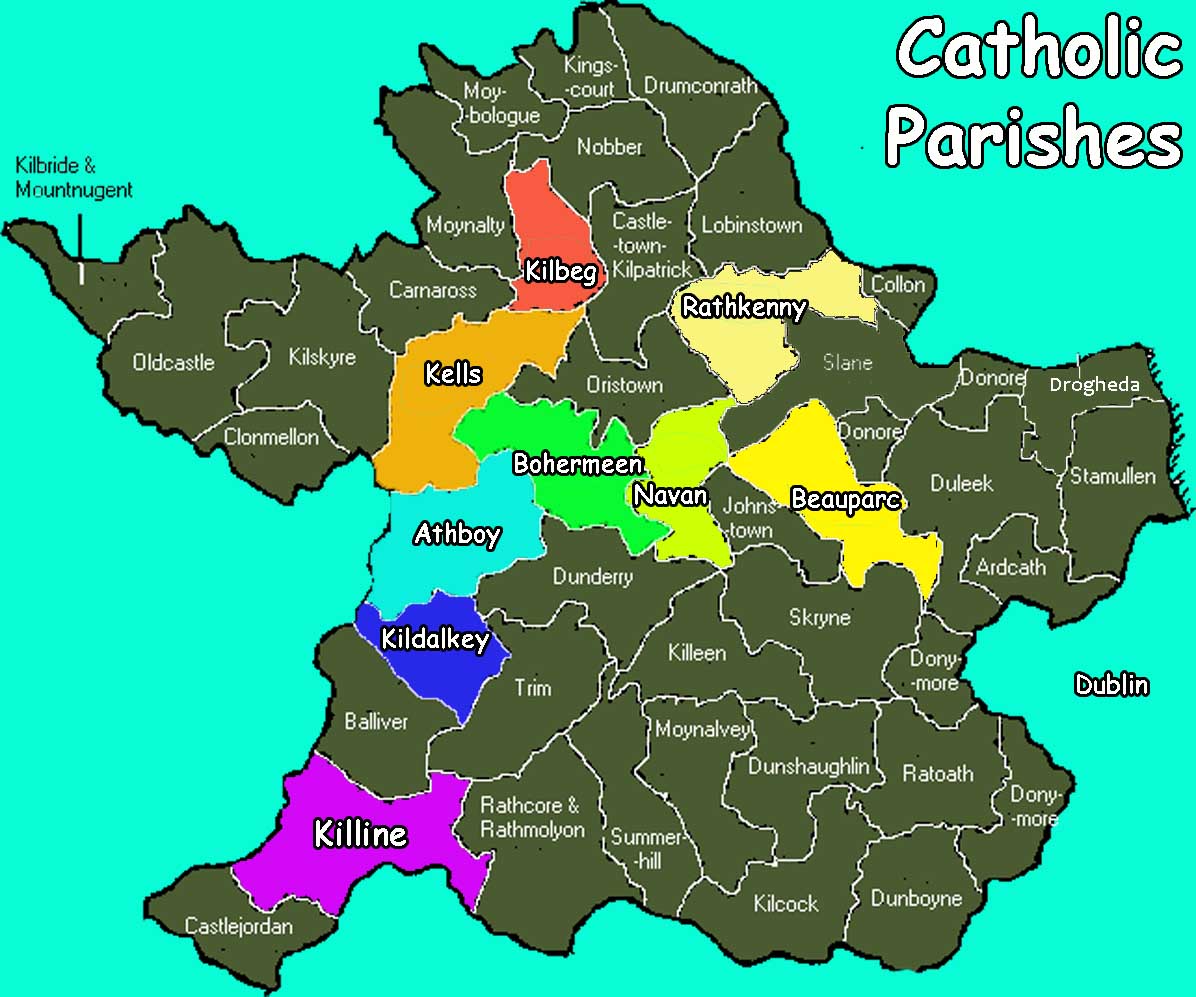 Above in yellow are the main Meath Catholic parishes of interest here: Kilbeg, Kells, Athboy, Bohermeen, Navan, Rathkenny and Beauparc. Click for larger image.
Teeling line before 1847
With apparently no relevant records for our Meath Teelings surviving before 1800, our only hope for further progress here would appear to lie in the DNA research of others, looking for common Meath Teeling ancestry. Two Teeling Meath descendants have had their Y-DNA analysed (37 & 12 markers) and it has been found to be R1b1. No surprises there as it is dominant in Ireland. But a close match on 37 or (better) 67 markers could indicate recent common ancestry and - depending on the known ancestry of any matchers - could be revealing. In this case, a match on just 12 markers despite the Teeling surname, similar given names and near geography doesn't tell us how close this particular common ancestor is.
Memory of events after 1847 for our Teeling family appear to have come down via two of Thomas & Mary (née Dunne) Teeling's children in particular - Peter Teeling (1860-1930) & Jane Smith (née Teeling, 1874-1947) - as they lived in Meath well into the 20th century. They would have passed on their recollections to Mary Nulty (née Smith, born 1910) and Elizabeth 'Lillie' Gough (née Duff born 1895)
Mary Dunne's birth
Mary Nulty reputedly said that Thomas Teeling's wife Mary Dunne was born in Kildalkey close to Athboy and that her mother was a MARTIN - also from Kildalkey. All of this has yet to be confirmed.
Family of Thomas Teeling & Mary Dunne - the missing bits
Missing births
We don't have births or christenings of three of the ten Teeling children: Julia (or 'Judith') Teeling around 1848; Edward in 1849 or 1850; and Thomas ('Tommy') around 1855 despite exhaustive searches in the locality where Thomas & Mary lived.
Missing marriage
Did Peter Teeling who was born or christened 15 Apr 1860 marry his Athgaine Great neighbour Margaret Finnegan after 1911, and if so when?
Missing deaths
We don't have the deaths or burials of three of the Teeling children: Tommy who died 'in America shooting wildlife' probably before 1874 - maybe gored to death; Mary who was born 13-May-1856 and married John Brady in 1883 and may have had ten children and would have died in Ireland after 1911; Ann who was born or christened 30-Oct-1867 and apparently left for the USA in 1886.
Tommy was reputedly a 'crackshot' and went to America with two of Charlesfort owner John Tisdall's 11 children - his 'boys' Jack & Arthur. 'Jack' may have been John Knox Tisdall who was born in 1839 and became a captain in the Royal Engineers. He married Jane Elizabeth Adams in Bangor, Wales in 1874 and they had four children Charles Arthur born in Mauritius in 1875, William G in Surrey in 1876, Catherine J in 1878 or 1879 in Radnorshire, Wales and Elizabeth V in 1880 or 1881 in Brighton, Sussex. John Knox died in 1885 in Martley, Worcestershire before his father, and the estate was inherited by John's sons - first by Charles Arthur and then by William G. If John Knox is 'Jack' then his history abroad from Ireland suggests that the shooting 'expedition' on which Tommy died was before 1874.
It has been said that Anne left for the US when she was 17 (that would have been in 1884 or 5) but 'never arrived'. However, a 1986 passenger list shows her travelling to New York with three of her nephews and her brother John. So she may then have joined him and his children and his new partner Catherine Tobin in Philadelphia or stayed in New York.
John Brady was a herd and he and Mary had four children in Cortown in Meath. Between 1890 & 1892 they moved to Antlerstown and between then & 1895 they moved to Dardistown. They had left Meath by 1901 and were living in Hollywood, Dublin, but were back in Meath again in Drumcondra by 1911.
Lost and Found
After the 1901 census, we had lost track of Margaret Teeling born 1863 who married Michael Duffy in 1894. We have now found that the couple left Meath for Tipperary with their family between 1902 and 1906, leaving their daughter Lillie behind in Athgaine Great with her grandmother Mary Teeling (née Dunne) and her uncle Peter Teeling. The 1911 census has Margaret & Michael living in Ballinglanna, Shronell, Tipperary although it records quite incorrectly that the whole family were born in Tipperary - in fact only the youngest (John Edward, `Ned´) was born there. It also shaves almost ten years off Margaret's age for which she was may have been quite grateful, saying she was 38 when she was actually 47. Maybe this was when the family became confused as to her age. She died on 19th November 1930 at the home of her son Charles Gavn Teeling, Belmount Lodge, Thomastown, Kilkenny. The civil death register records her age as 68 crossed out and replaced by 64, but she was then in fact 67.
Death of Thomas Teeling
According to Elizabeth 'Lillie' Duffy, Big Tom was buried in Kilbeg in 1891 near to where his wife's family may have moved. A burial ground known as Histy is marked on the lower centre of the following 1837 map (click on it below) 200 yards from the road Y-junction, just above the I in KILBEG UPPER. William Larkin's map of 1812 has a chapel marked around a mile ESE of the burial ground just above the word "Stahalmuck" (today, Staholmog). Carlanstown is south south west of Kilbeg at 53° 45' 34" N 6° 50' 07" W.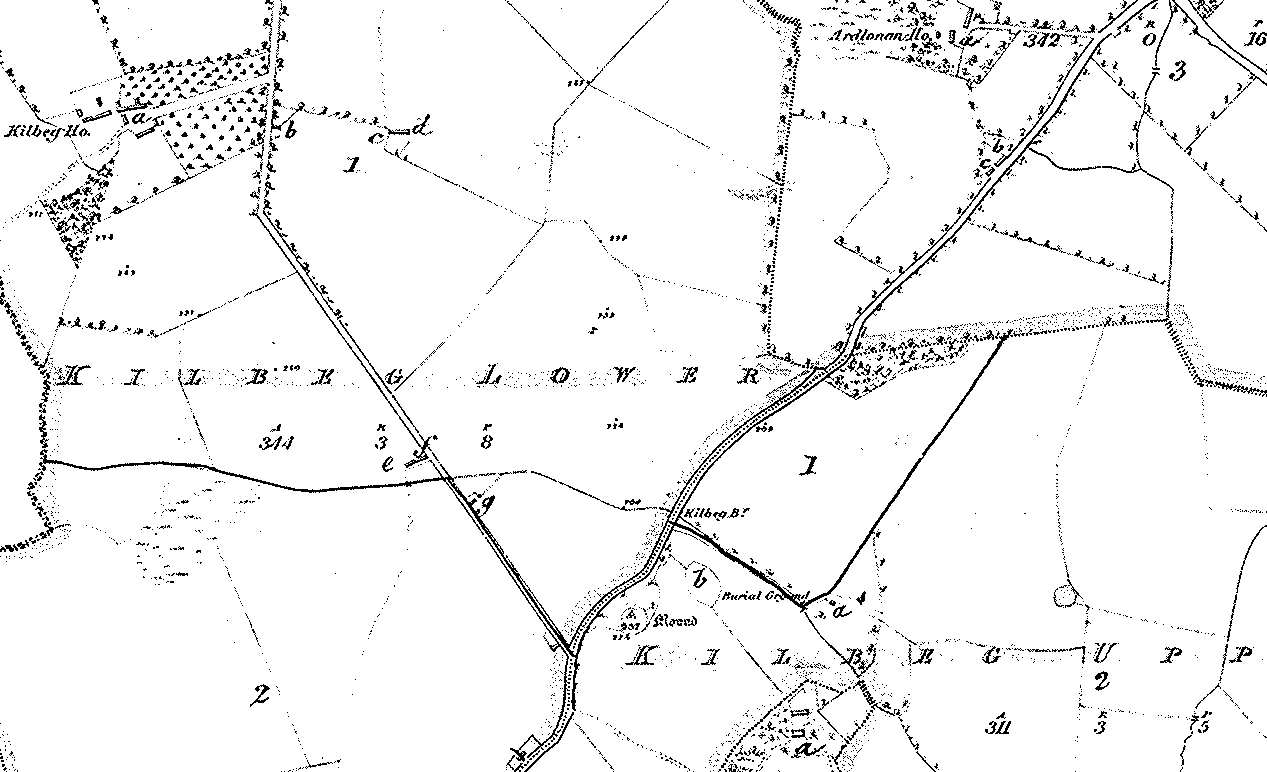 I now believe that Tom died on 1st November 1891 in the Navan Workhouse hospital having been incapacitated for a year with dementia. Not everyone agrees with this conclusion. My arguments are here.
Teeling brothers both born in Finchley, Middlesex, Philip, 25-Apr-1881 & John Christopher 18-Dec-1882
What happened to Sally's great uncles Philip and John Christopher Teeling? Most brick walls including Sally's Irish and particularly her Teeling ancestry are due to parish records not surviving, but in the case of Sally's great uncles, they disappeared in the mid 20th century. They were born in north London towards the end of the 19th century but we had been unable to find records of their deaths for over ten years.
Philip added his mother's maiden name, McLaughlin or McLoughlin, as his middle name and emigrated to Canada. In 2009, we found him listed unclearly as P M Teell__ing [sic, mistranscribed as Telling] labourer departing from Liverpool on board the Corinthian for Halifax, Nova Scotia on 12-Mar-1903.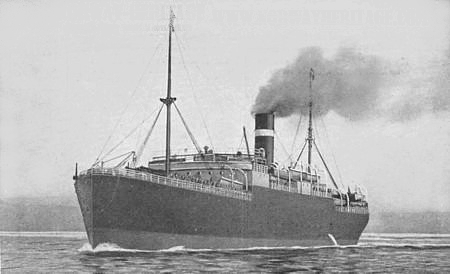 At some time he lived in Bredenbury, Salcoats, Saskatchewan but next, fibbing that he was born in Charlesfort, Meath, Ireland (where his father was born, he was born in Finchley, now north London) and describing himself as an organizer of labour, he married Nora Cook on 16-Jun-1915 in Marmora, Ontario, Canada. We then find the burials of him, his wife and (we assume because the given names are the same as those of their uncles back in London, England) his children back in Saskatchewan, in Woodlawn Cemetery, Saskatoon. He had apparently changed his name to Philip Mark Teeling, while his wife had become Hanora. It looks like he died in Nov-1996 and his wife in Aug-1975. We assume that his children included Michael James, James Bernard & Gerald George Edward Fred (otherwise called F G?) Teeling, and they died between 1951 and 1983. There may also have been a Philip but we haven't discovered what happened to him.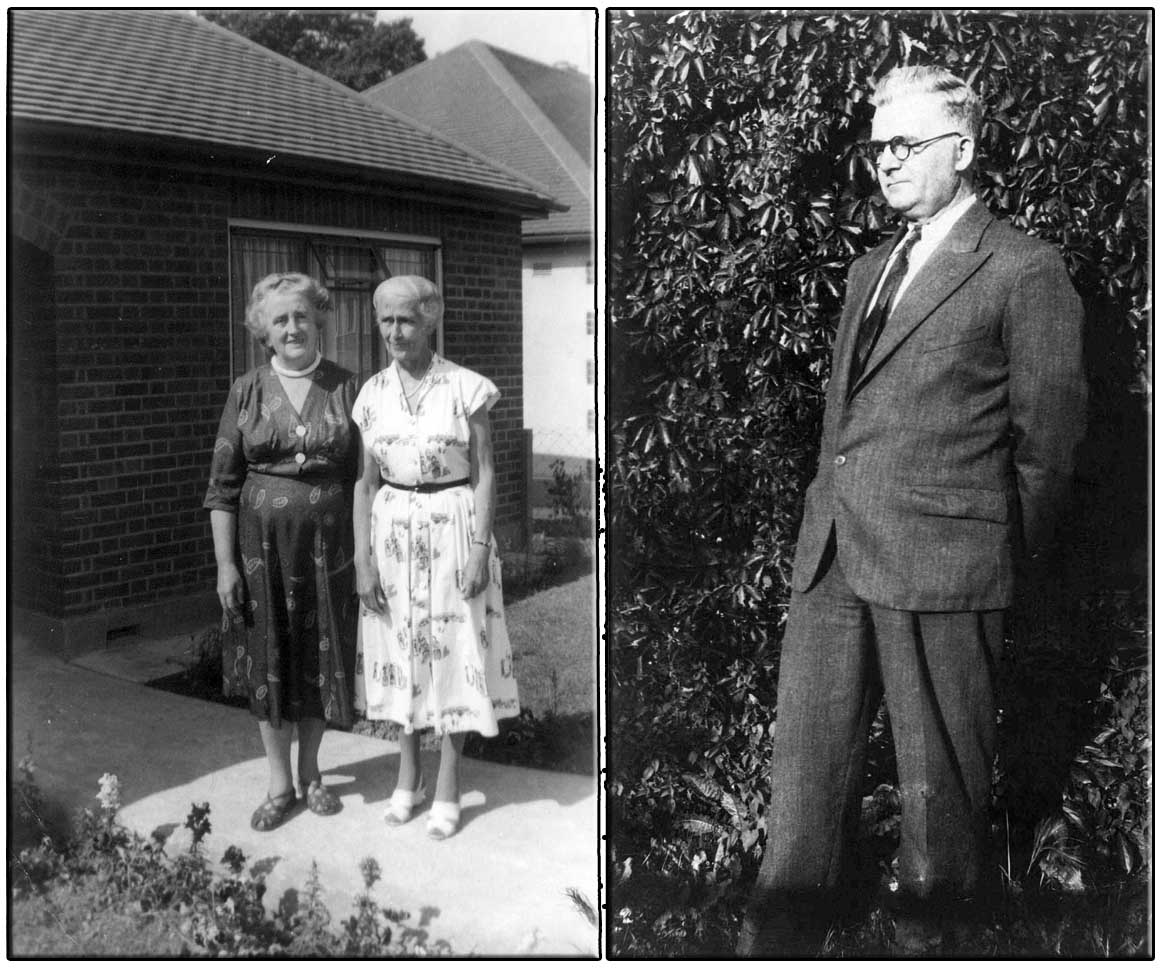 Sally's great aunts Kathy & Mary Teeling and great uncle Philip McLaughlin Teeling. Photos circa 1958 courtesy of Kathy Elliot.
John Christopher Teeling known as Jack is also believed to have left England for Canada but dropped out of sight. It is possible that he was the "J Teeling, farmer" (transcribed Seeling by FindMyPast) who departed Liverpool on 17th July 1906 on the SS Lake Champlain for Quebec, Canada. This person is also then 23 and single. Ten years later on 24th June 1916 a John Teeling, cook, applied for admission to the US in St Albans, Vermont from Canada. He gave his birth place as Kells, Meath and his aged as 32 while our John Christopher was born in London and would have been 33, but his brother also born in London also fibbed and said he was born County Meath! A letter written in 1956 refers to him in the past tense but we don't know when he died.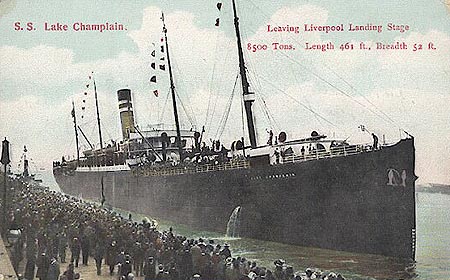 Catherine Teeling known as Kate or Kathleen (1893-1976) and Mary Margaret Teeling (1891-1962)
Neither of Sally's great aunts, Kate nor Mary, married, so relatively little is known about them. Again neither appears in the 1911 census for England & Wales and we assume they were abroad.
Kate worked at Park Fever Hospital in Hither Green, London in 1916-18 and the Royal Free Hospital in London 1921-4 before registering as a nurse in September & October 1925. She was Horsley, Nailsworth, Stroud, Gloucestershire from 1928-31. In 1934 she worked at the North Western Hospital, in Hampstead and from 1937-46 at the Nortth Eastern Hospital in Tottenham where she became an assistant matron in 1939. In 1954 she was living in Beltinge, Herne Bay, and in 1955 in Barnet EN5 5JD. She died in Brtoadstairs in Kent in 1955.
When she died, Mary was a companion or help, perhaps to a Ms Lindsay in Tavistock, Devon. We may have spotted her three times in the 1920s: 29-Mar-1923 Mary Teeling - Southampton to Halifax on the Tyrrhenoa - female governess, 14-Aug-1925 Mary Teeling - Liverpool to Montreal on the Regina - female domestic, 8-Dec-1929 Miss Mary Margaret Teeling - Liverpool to Shanghai, China on the Hector - nursery governess.
Mary Teeling (née Dunne)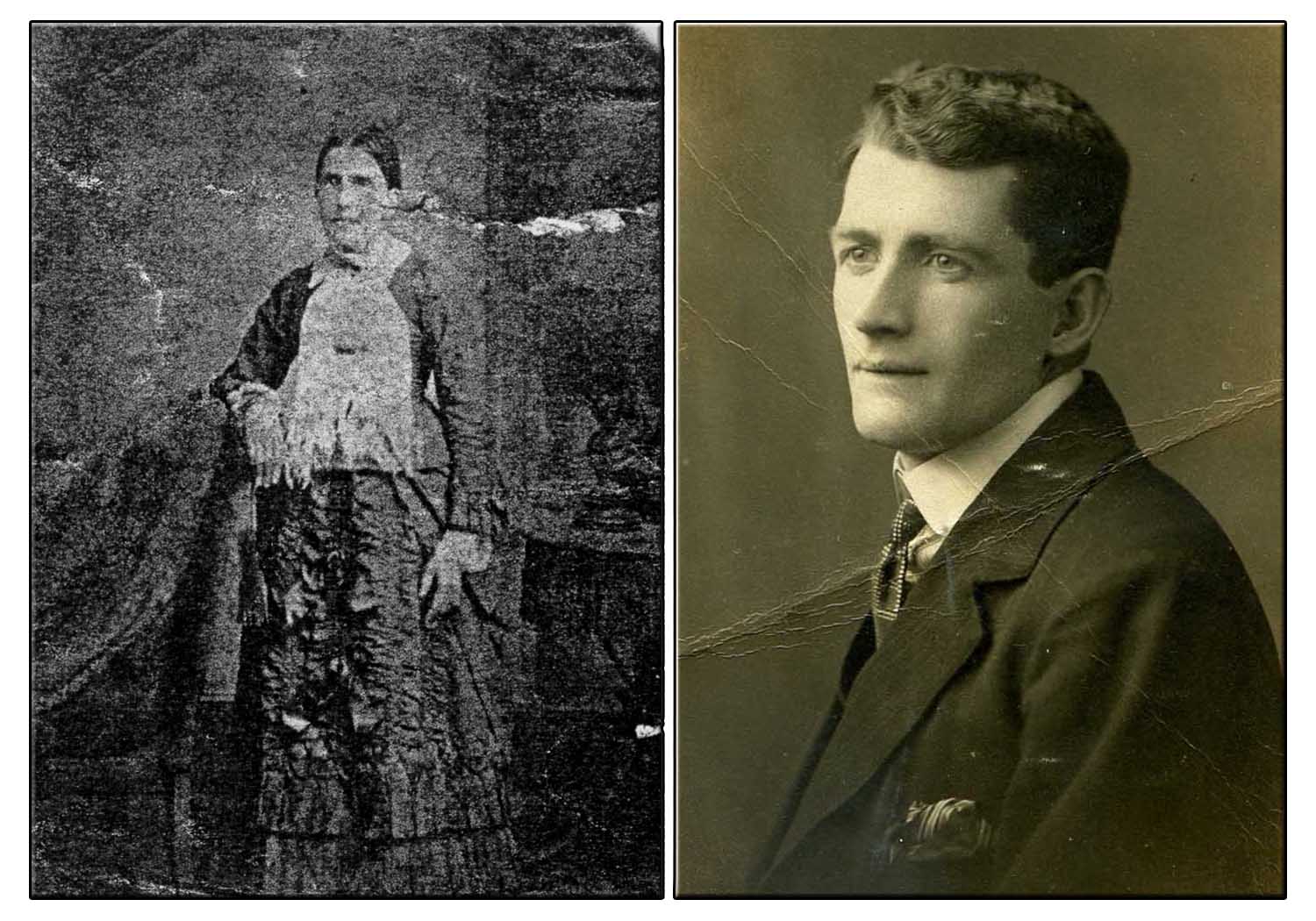 On the left above may be Mary Teeling (née Dunne) born ca. 1825, CountyMeath, Ireland, wife of Thomas Teeling, the grandmother of the Gerald Teeling following. Picture courtesy of Maureem Nulty Fagan. On the right Mary's grandson & Sally's grandfather Gerald Teeling, born 22-Mar-1887, Finchley, Middlesex, England; died 5-Mar-1917 in Flanders, France [First World War]
Thankyou
Particular thanks are due to the invaluable help with our genealogy received from Tracy Miller, Kathy Elliott, Steve Bittners, Carmel Rice, Maureen Nulty Fagan, Patrick Teeling, Tony Coogan, Patricia Moorhead and many others.
For more on the Charlesfort Estate read Charlesfort, The Story of A Meath Estate and its People 1668 to 1968 by Tony Coogan and Jack Gaughran, 1991
---
If this page has been reached directly, then clicking on HOME above will also restore the frame and left index. Then a click on "Family GENEALOGY" on the left will enable the links to our other family genealogy pages including "Sally's TEELING Line" link at the top.
---