FRENCH FUMBLES
Click on HOME to restore the frame and left index if not on screen.

outline descendant TXT tree of FRENCHs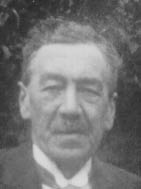 Frederick Charles French, born 1st September 1875, Marsh, Great Kimble, Buckinghamshire, England.
French line before 1730
Our French ancestry before 1730 is not very clear. There are many John French's and ours may well have been born elsewhere than Finchingfield, Essex. The parish records of those days make it difficult to identify families with any confidence, and this part of Essex is close to Suffolk and Cambridgeshire adding to a genealogist's problems, but it seems that 4 or more generations of our French's might have lived in the parish of Felsted, taking us back there to 1640, maybe even earlier.
ESSEX FRENCH IMMIGRANTS 1330-1550
It is possible that an ancestor came from France before parish registers began and if so they might be listed among the French immigrants recorded between 1330 and 1530 in the National Archives. Maybe they began living in Essex. If so they might be among the 61 shown in this Google map.
RICH ESSEX FRENCH'S

1. Well-off French families in medieval Essex were pointed to by by A D Weld French, see my transcription of Essex French extracts from his 1896 book A D Weld's County Records of the Surnames of Francus, Franceis, French, in England AD 1100-1350.
2. In 1768 the Reverend Morant published his work on Essex, again referring to rich French's. See my transcription of Essex French extracts from Philip Morant's The History and Antiquities of the County of Essex.

FELSTED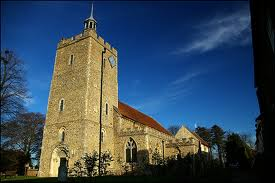 Our French ancestors can be traced back to John French and Elizabeth Bowles who married in Hempstead in 1756 and brought up their family in Finchingfield. Although of Finchingfield at the time of his marriage it appears that John was born in Felsted to William and Elizabeth (Page). It seems that William's brother John married Elizabeth's sister. The IGI opines that William was "of Halstead" but there is no evidence for this. The brothers' father was another John baptised in Felsted in January 1662/3 and his parents were John and Mary. See Early Felsted FRENCH events from 1554-1754
The records here are difficult enough with such common names as William and John. Unfortunately, none of this is helped by the loss of all Felsted marriage records between 1641 and 1695, due in part to the English Civil War (1642–1651) and the Commonwealth (1653–1659). Also records can be diifficult to read and several or more years of the microfiche for baptisms and burials are completely illegible.
One can never be certain about any ancestral lines but judgements here become increasingly difficult. It may be that the aforementioned John French was a brother of Samuel French who was born to William French (& Elizabeth Drane) who was born to William French & Judith Rose. (There is another Samuel French a couple of generations later.) After that there are several possibilities in the same parish.
The Essex Record Office lists half a dozen wills from Felsted residents between 1554 and 1635. One hopes that these documents will fill in the gaps in the sometimes-difficult-to-decipher early Felsted parish registers and our ancestors might number among the "poor relatives"! One family has promise, that descended from John French & Frances Gyver. A possible scenario is outlined on the following chart. But other possibilities remain and I continue to examine the records from neighbouring parishes. See a FRENCH Felsted hypothesis.
(An index of the images of the early Felsted parish registers held by the Essex Record office is available here. Click on Felsted register image index.)
This John French appears to have been born before the Felsted registers began in 1558. He died in January 1634/5 and according to his will he had a house called Rutlands


which is here to this day. The Manor of Frenches was in this parish and was situated on the great common near the windmill where the court was formerly held and was afterwards called "Frenches at the Fairy". Today there is also a Frenches Green and Frenches Farm dating from 1205. Morant 1768, "John French, chaplain, and John French, clerk, had license in 1369 and 1373, to give lands in the parish to the Priory of Lees."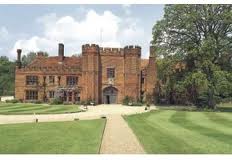 These locations are marked on the following Google map. There is a further Frenches Farm not far away at Oxen End, Little Bardfield also dating from the 13th century, and yet another close by there in Hempstead although I haven't found any history for that.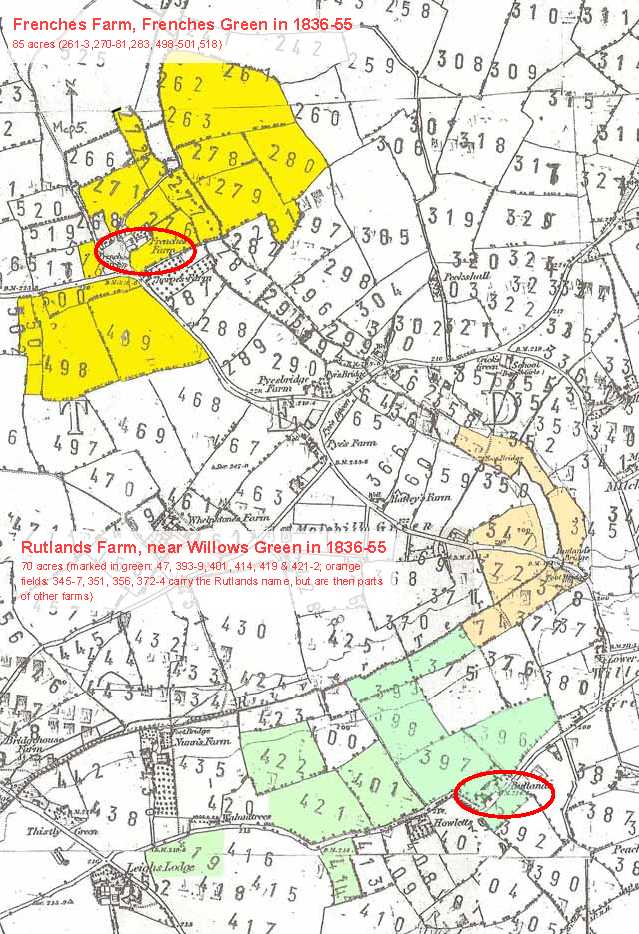 Frenches & Rutland Farms in the mid 19th century according to the Tythe map reported by the Essex Place-Names Project This centres Frenches at the Fairy at Frenches Green with documents dated 1367 and 1593. Rutlands was dated 1415 and the house bequeathed by John French on his death in 1635.
French family and a fowl deed in the early 1800s
The ancestors in all our lines with very few exceptions appear working class through and through, with poverty never far away. The French's in the early 1800s are no exception. Our William left Finchingfield and moved to Panfield, marrying Charlotte Willis there in 1804. Their son William was christened in January 1806 and all appeared well, at least viewed from 200 years later.
Then we discovered that in August 1808 Charlotte was removed from Panfield to Shalford under the Poor Law. These two parishes are very close together and she had been baptised in Panfield, but her place of birth was Shalford and to there she had to be sent as she was a drain on Panfield's coffers. By this time she had a second son, Steel, who was just a couple of months old.
We looked high and low but couldn't discover what had happened to Charlotte's husband, William. Had he run off and abandoned his family? Had he died in another county? It was a decade later that we discovered that he had been convicted of grand larceny at the Lent Essex Assize in 1808 and been sentenced to 7 years transportation.
One Australian web site explains who the convicts were, "The majority of the 165,000 convicts transported to Australia were poor and illiterate, victims of the Poor Laws and social conditions in Georgian England. Eight out of ten prisoners were convicted for larceny of some description". Larceny was, of course, William's offence and he was also 26, the average age of those transported. His family's tragedy was probably very typical of its time.
At the time of writing the above we didn't know what happened to William, following his conviction. Our searches continued. Charlotte re-married in 1831. Did she know that William was now dead or had she - like many other women in similar circumstances - just made that assumption.
Searches reveal that he did not make the journey to Australia before 1812. Several other prisoners at the same Essex Assizes were first sentenced to death and then reprieved. Unlike William, they can be found in the transporation records. Another prisoner, James Cole, was also sentenced to 7 years. As with William there is no obvious sign that he received clemency but no record of him having been transported before 1812.
The Lent Essex Assizes were reported in the Chelmsford Chronicle of 11th March 1808 and here we find that between 7-Mar and 10-Mar, William was convicted of merely stealing fowls [value today around £156 or $311] from Thomas F Marsh, of Stebbing. A brief look at the IGI suggests that the latter was Thomas French Marsh, the son of Isaac Marsh and Elizabeth French. Thus it might be that William had stolen a few birds from a cousin, albeit not a close one. It is tragic that someone should be sentenced to transportation for stealing so little, possibly because his family was starving, but that the prosecution might have been prompted by a blood relative is even more disturbing. Click here for the sentence.
Up the River
We slowly came to the conlusion that William must have died while incarcerated. At the time of sentencing he would probably have been held in Chelmsford's Moulsham Gaol, but prisoners sentenced to transportation were often sent to the prison hulks on the Thames, near Woolwich or Sheerness, in Kent to await transportation. The life of a convict on a hulk was brutal - "Mortality rates of around 30% were quite common. Between 1776 and 1795, nearly 2000 out of almost 6000 convicts serving their sentence on board the hulks died." "Many convicts were forced to rely on their friends and relatives for clothing." So not much help there for our William French if he was there, with a destitute Charlotte 50 miles away in north Essex.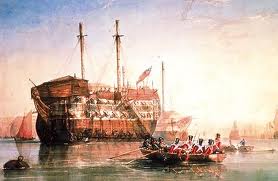 Indeed, we finally found that he had died on the hulks at Woolwich. He was imprisoned on The Retribution awaiting transportation from 6th September 1808 until 1st July 1810, before being transferred to the hospital ship HMS Savage where he died on 22nd August 1810. Three percent of those on the Retribution died in that year.

All at Sea! What was the previous identity of the Woolwich Retribution 1802-1814?

Books and online sources paint a confusing picture on the previous identity of the Retribution as the following should make clear - or unclear! It looks like one might need to go back to original sources that haven't been digitised to get at the truth. I originally asked myself, Was it a single hulk called the Retribution or were there two? What was its or their original identity? Where mistakes are in the published reports I do not know, but in the following I have marked in green the information that conflicts with my previous hypothesis - making it unlikely.

I can find two ships referred to as the Retribution around this time: the previously named 32-gun HMS Hermione built 1782 and the previously named 74-gun HMS Edgar built 1779. Rif Winfield in his superb British Warships in the Age of Sail 1714-1792 says that HMS Hermione was "... renamed ... Retribution 31st January 1800 ... Fitted at Woolwich for Trinity House October 1803"and the Navy Board records show that she was taken to pieces at Deptford in June 1805, while he reports Edgar was "... by 1812 in Ordinary at Chatham. Fitted as a prison ship for convicts at Chatham ... October-December 1813. Renamed Retribution 19th August 1814, as convict hulk at Sheerness to 1833. Broken up at Deptford February 1835."

Michael Phillip's Ships of the Old Navy website has two records for "HMS Hermione (1782, Bristol)" - one consistent with Rif Winfield and one that reports that she was broken up in 1803 - not 1805. It also agrees that HMS Edgar was in service beyond 1804 with a mutiny in 1808 and her not becoming a hulk until 1813.

Charles Campbell's The Intolerable Hulks book implies without being too explicit that there was a single hulk called the Retribution from 1804 for 34 years . His account says that the 74-gun Retribution was the first vessel to be "retrofitted" (from, late 1814) to make the hulks more suitable prison ships. (The word 'retrofitted' has connotations that might suggest it was to a pre-existing hulk rather than to a vessel at the end of its active service.)

James Low/Lowe alias James Hardy Vaux was also incarcerated on The Retribution and his period as a prisoner - from 21st June 1809 until his transportation on 15th June 1810 - overlapped that of our William French (6th September 1808 to 1st July 2010) and these dates are confirmed in the Retribution's records of the time. He wrote of his experiences in his memoirs - first edition published in 1819. A note in the 3rd edition printed in 1964 added by historian Professor Noel McLachan (1927-2006) refers to the Retribution as being "an elderly Spanish thirty-two-gun warship by origin and the largest of all the hulks at that time ". The notorious Hermione did have a short history of being in Spanish hands, as her crew mutinied and she was handed over to the Spanish in 1797 before being recaptured in 1799. She also had 32 guns so the Retribution in the period 1808-1810 could be HMS Hermione, however 'largest of all the hulks at the time' makes her sound like a vessel with many more guns than 32 and this originally suggested to me that Professor McLachan may have conflated the facts on two separate ships. But in his 1819 account James Hardy Vaux himself refers to "this floating dungeon nearly six hundred men" and in evidence given to a committee in 1819 it says "on board ... At Sheerness ... the Retribution [has] about 640 [men]", suggesting (the 1814 'retrofitting' not withstanding) that the Woolwich Retribution was not a much smaller ship. HMS Hermione was less than half the size of HMS Edgar apparently ruling her out as the Woolwich Retribution.

But Vaux wrote his memoirs in Australia years after leaving England and the Retribution and this could cast doubt on some of its details. According to MacLachlan in his preface to the 3rd edition (xviii-xxii) Vaux may have written the memoirs 1814-15, possibly revising them 1815-16 before they were edited by Barron Field and sent to John Murray at the end of 1817 to be published 12th January 1819 and printed by William Clowes. Editors can make huge changes to manuscripts - often very esssential (!) - and I wonder what Field may have changed. So perhaps one shouldn't be too hung up on the specifics such as the "six hundred men" which certainly would apply to the Retribution at Sheerness by the time the memoirs were edited & published. Although a search in books on House of Commons committees available on GoogleBooks reveals on average there were 555 and 486 convicts on the Retribution in 1809 & 1810 when Vaux was on board.

The following picture shows the American Privateer Congress Capturing HMS Sloop Savage (on the right, later to become the hulk hospital ship Savage) on 6 September 1781 during the American War of Independence. Savage was recaptured by HMS Solebay before her prize crew could reach a safe American port. Mariners Museum, USA.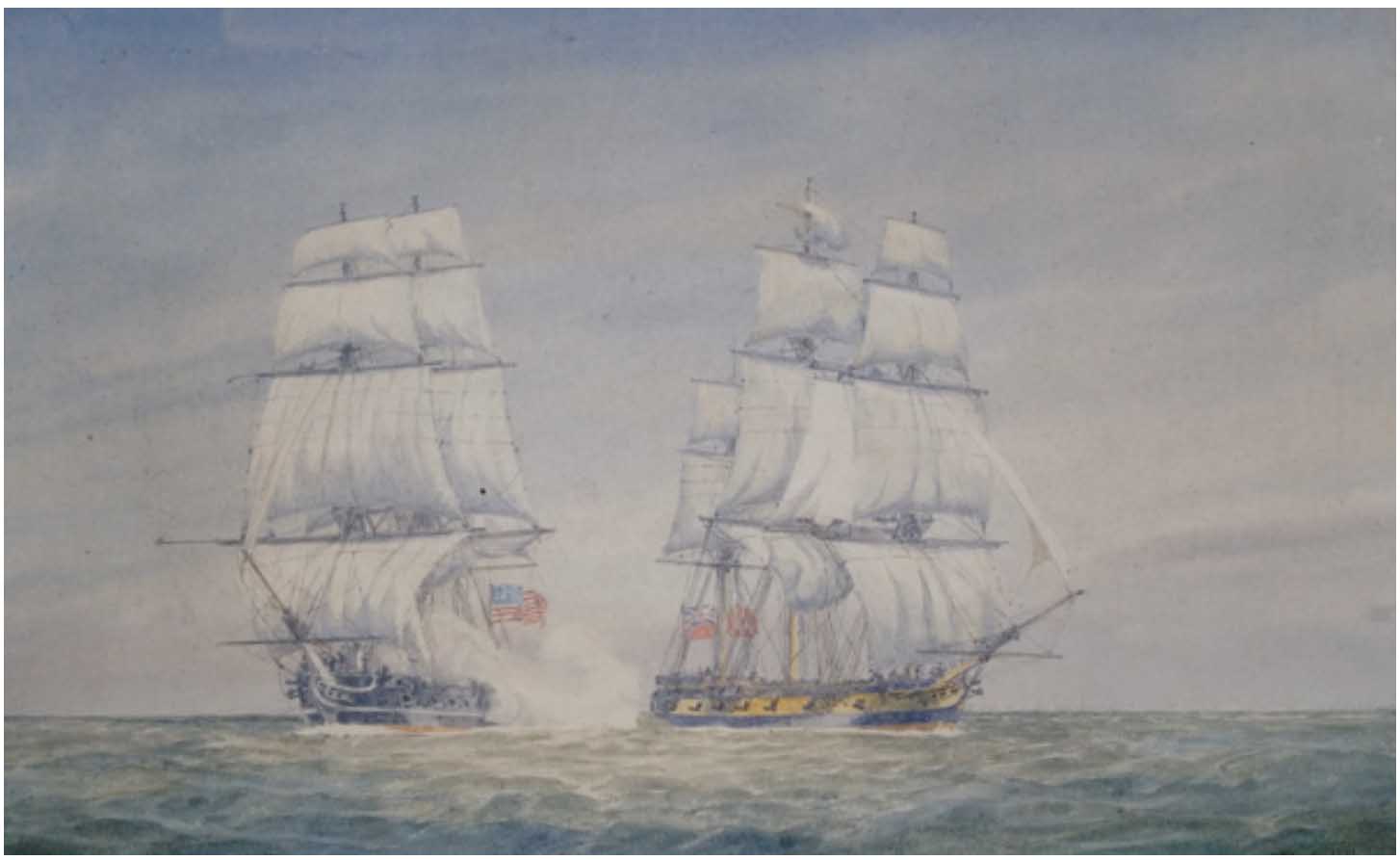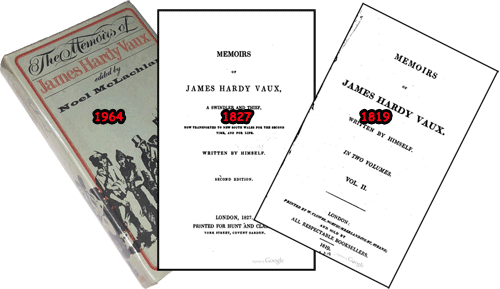 Noel McClachlan says of James Hardy Vaux's Memoirs, "His short account of his stay on the Retribution is in fact the most powerful first-hand depiction we have of what life was like to a convict consigned to the hulks", in his Introduction to his edition of the book, page li. Click on the book image to read this.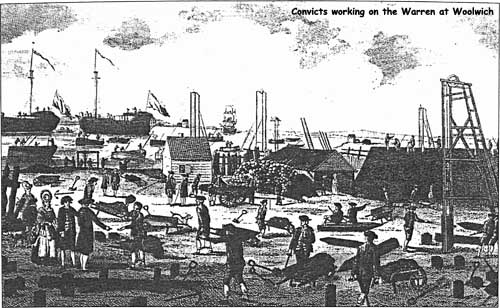 William would probably have been buried within the Royal Arsenal at Woolwich in the east part of the Warren. The cemeteries were visible as rows of hillocks with no defined boundaries. Bones were found during building work in 1859 and 1912.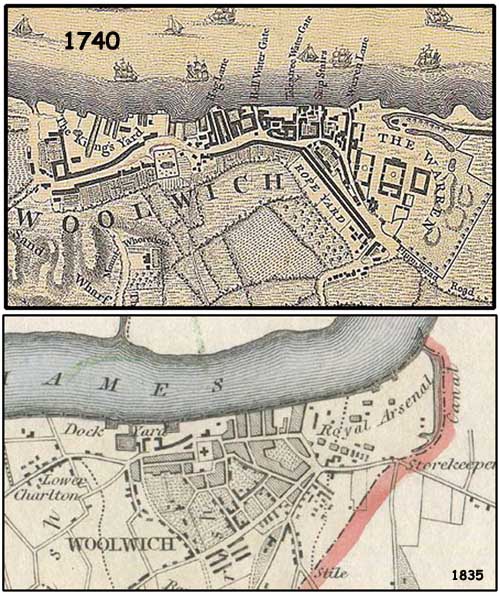 Later convicts were buried by the three trees on the ridge at Trip Cock Reach on Plumstead Marshes, see Mayhew & Binny's account of such burials. Today the three trees burial site appears to be beneath Morrison's car park in Thamesmead, around a mile from a couple of the filming locations for A Clockwork Orange and a few hundred yards from Belmarsh prison. (Charles Dickens's father was sent as a debtor to The Marshalsea in 1824 and this prison was 9 miles to the west, also on the south side of the Thames.)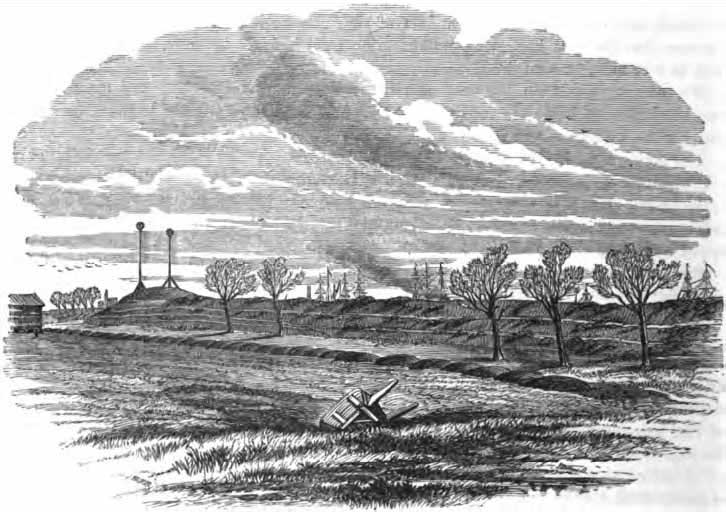 "Normally the hulks were anchored off the south shore of the Thames. But sometimes they were stationed on the north side of the river because of unrest and escapes by the convicts. In most years there just half a dozen escapes from the Retribution although in 1811 there were 29 (6% of those on board). Escapes to the more populous Woolwich waterfront were more common than to the north shore." Remember how Abel Magwitch escaped across the marshes from a hulk around December 1812 two years after William died. Maybe he knew William. ☺ Magwitch was, of course, Pip's benefactor in Charles Dickens' Great Expectations!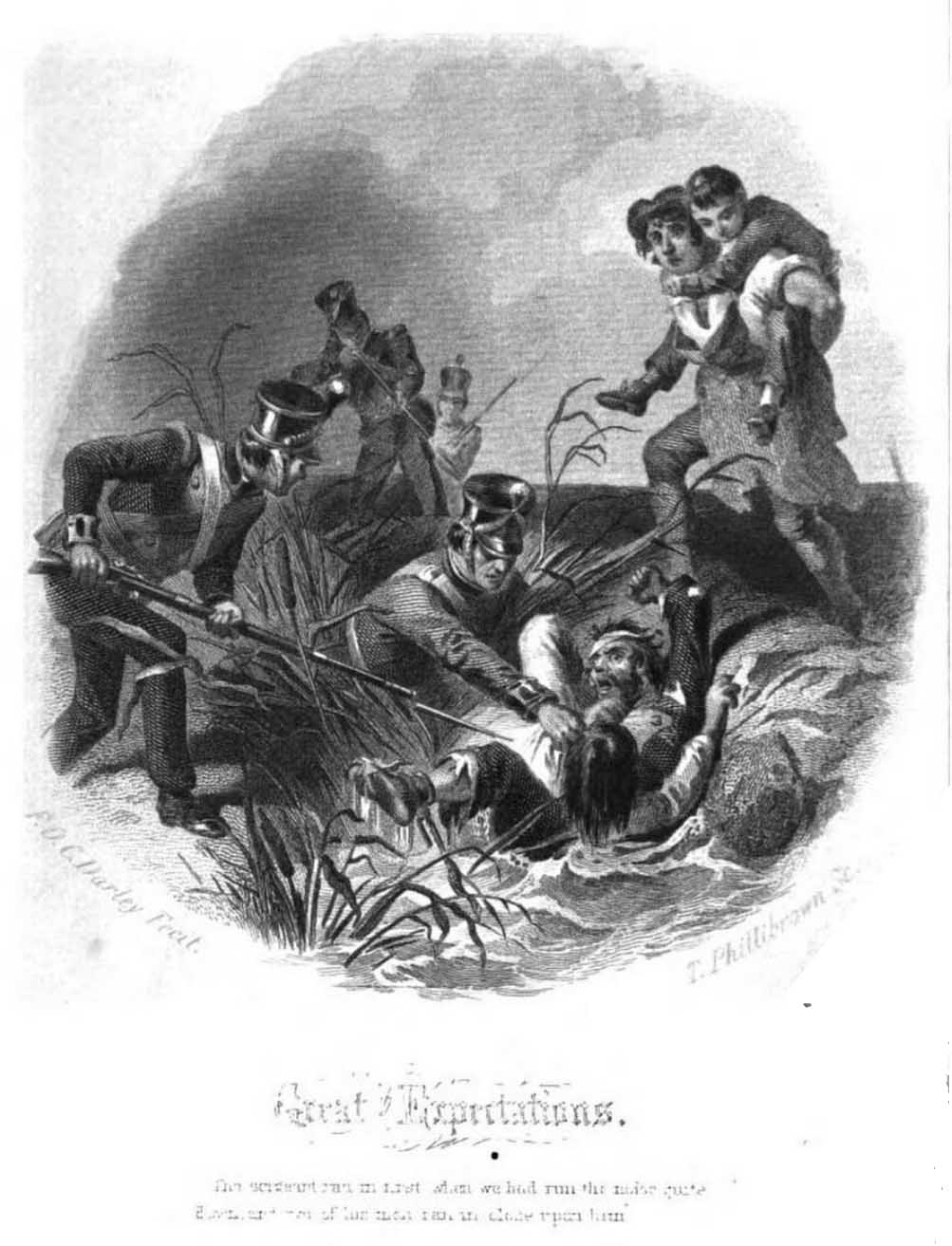 frontispiece illustration from Great Expectations, 1861, Google Books.

W J French & Sons of Milton Street

William & Charlotte's grandson was another William French. He was a journeyman miller in 1861, railway porter & then clerk between 1865 & 1869, "miller" in 1871, foreman at a fizzy drinks factory in 1873, miller journeyman in 1875, and traveller in corn & flour trade in 1881. In the early 1880s he set up a business in Southend–on-Sea employing his sons - "Family Miller, Corn Dealer ... Agent AF Style & Co's Maidstone Ales". At some time before 1901 this was established behind 8 Milton Street with an office, stables, store and yard. The horses were pastured near the neighbouring brick fields and Milton Hall Brick Company.

In 1899 William dropped dead aged 56 while out on a round with one of his vans.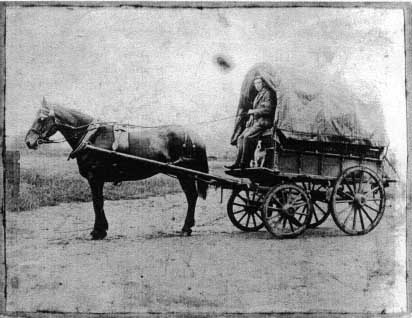 The local newspaper reported it thus:

"SUDDEN DEATH OF MR W FRENCH, OF SOUTHEND"

"It is with regret we announce the painfully sudden death of Mr. William French of Milton Street; the sad event taking place early on Wednesday evening at Shoeburyness, while deceased was engaged inside the Garrison following his business. As is well known, Mr. French has for nearly a score of years kept a corn merchant's store in the town, and did considerable trade in the surrounding districts with vans. On Wednesday morning he accompanied one of those vehicles on its round, and in the afternoon went inside the barracks at Shoeburyness. Soon after five, while attending to customers, he was taken suddenly ill, and bystanders, seeing he was sinking, removed him with all haste to the Garrison Hospital, but before he reached there he had passed away. A few weeks ago deceased was attended by Dr. Waters for a weak heart, but during the last day or two he has seemed in usual health and left home on Wednesday morning in good spirits. This sudden bereavement is a great blow to Mrs. French and the family."

Ten years later in 1909, Number 8 Milton Street was given a shop front displaying the name board "W J French & Sons". The sons were Frederick Charles & William Arthur French and their deceased father was the "W J French" but where on earth had the "J" come from? Was it an affectation? There is no mention in the birth, marriage or death records.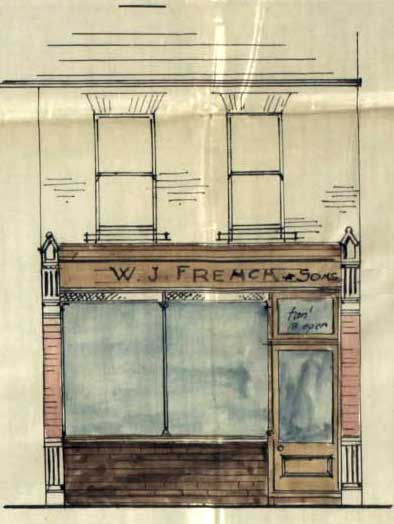 Number 8 would later become an off licence and the yard and stables at the back a builder's yard and workshop for French & Egerton, the company set up by William's grandson, Frederick Gordon French. They were demolished in 1967 along with the nearby Talza arcade as part of the redevelopment of the Victoria Circus area.

Samuel George French, born Jul-Sep 1869 in Bethnal Green. Middlesex

The William French who set up the family business who died in 1899 had three sons - the two who inherited the business and Samuel who appears to have been the black sheep of this family. In his will, his father William wrote in 1889 of his 19 year old son " ... declare that I have purposely excepted and omitted my son Samuel George French from participating in my estate and from receiving any benefit under this my Will in consequence of his bad behaviour to me and his mother which has compelled me to consider that he is not deserving of any assistance from me ...". This opinion appears not to have changed ten years later when William died.

Samuel George French married Norah Connelly in 1906 but it has taken us years to find out what happened to the couple. They do not appear in the 1911 census for England & Wales. In 2009 we discovered that Norah had given birth to Mildred Gwendoline in 1904 and on the 28-Feb-1907 all three of them set sail for Halifax, Nova Scotia on board the Southwark with Samuel describing himself as a farmer (he a had previously been a carman, a driver of a horse-drawn van). They moved to Moncton, Westmorland, New Brunswick, Canada where they had two further children, Samuel Charles and Harry James. Mildred married Ernest Arthur Boyd in 1921 and Samuel George French shot himself on 3-May-1937 with a .22 rifle. The "Jury undecided as to being suicide or accident". He had been working as a carman for Canadian National Railways.

Samuel George's son Samuel Charles French worked in Moncton for Eaton's, Canada's largest department store retailer and mail order business. He had married Joan Laura Howland in 1944. We believe they died in 1985 and 1987 and were buried in Elmwood Cemetery, Moncton, but we don't know if they had any children. If there were any they would be second cousins of Chris & Antonia French in England, and it would nice to be able to trace them.